AMBIENS RI
INTERIOR PAINT
Ambiens RI is an outstanding revolution in the non-stick roller coating.
This system is the result of in-depth analysis and research in the field of roller coatings, with the aim of offering the best long-lasting non-stick performance.
In our laboratories, technicians have developed this coating that has the ability to withstand even the LGA abrasion tests. Furthermore, the best materials have been used to obtain an optimal long-term non-stick power, opting for a water base, rather than a solvent one, for its formulation.
The compliance of this high-thickness paint allows for optimal heat exchange, ensuring uniform cooking, adapting to multiple cooking techniques and offering a starred culinary experience. A further advantage of the high thickness is certainly the considerable energy savings thanks to the gradual release of temperature from the coating to the food. Moreover, the excellent non-stick properties and the strong anti-scratch ability allow an easy cleaning involving a reduced quantity of water.
Ambiens RI is suitable for induction, electric and gas ovens, can be applied to supports for cooking in the oven (such as trays and cake molds) and has been tested for dishwasher use.
Ambiens RI is completely free of PFAO, GENX and heavy metals, such as cadmium and nickel, and meets the specifications inherent to the FDA and EU regulations; it is therefore an absolutely safe product to use every day.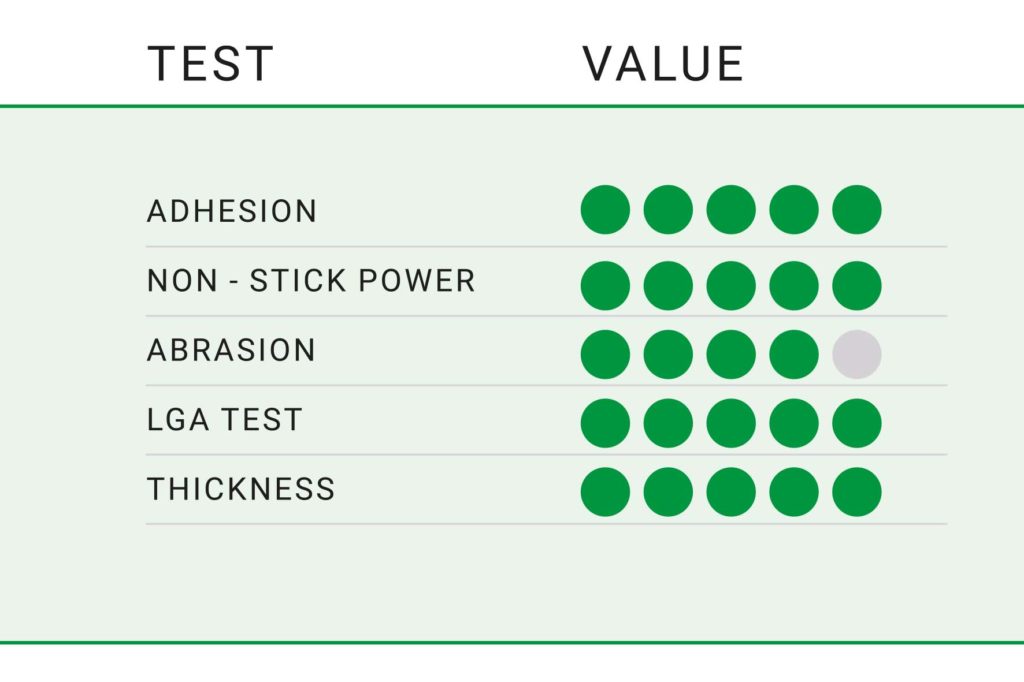 DOWNLOAD THE TECHNICAL SHEET >